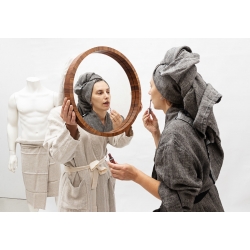 Design Market at the Cable Factory & Online 2 — 4 September
You are warmly welcome to the Design Market!
This is a stock sales event of high-quality furniture, interior objects and clothing. The Design Market has been a part of Helsinki Design Week for over 18 years, and it has been held in the VR Warehouses, at the Cable Factory, and now, also in vendors' own online stores. Our selection of vendors favour designers and manufacturers of sustainably produced and high-quality products.
Where the Cable Factory visitor (3–4 September) can expect top discoveries in the products of prototypes and previous seasons, the online implementation (2–4 September) is primarily intended for the presentation and sale of new products.
This is where you'll find all of the Design Market vendors and their special offers for the weekend. Please note that all deals are made directly with vendors and not with Helsinki Design Week (Luovi Productions) – just like it's done at the Cable Factory.
https://helsinkidesignweek.com/design-market/?lang=en
Anu and Kerly